Website Design & Development Services
Website Design & Development Services
Turning A Vision Into Reality
Replete Software Solution is affordable, appealing and fully functional web solutions to small, medium and large scale businesses. Web development is an integral part of our business infrastructure. We hold many different options for our clients. Website designing is not just about coming up with a site that has information on your business. Your website is your spokesman and the single most important branding feature in your business. It markets your business to customers and determines whether or not any traffic will convert into sales. Let's see if we can help your business achieve it's goals.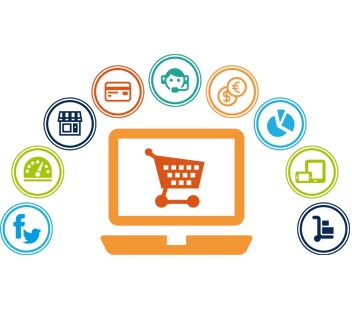 E- Commerce
Ecommerce (Electronic commerce) is a term used for any type of business or transaction that entails transfer of information on the internet. As a businessman you should be busy serving your customers instead of worrying about how and where to sell your services and products. With the power of the internet, you can now start your own eCommerce venture and spend time doing what you do best. From exhibiting your products and services across the world to booking orders and accepting payments, everything is now possible at the click of a button.
The demand for e-commerce websites is on the rise. Many retail businesses are now going online to supplement and enhance their business. Through our services, the sales arena of your business will now have worldwide access if you so desire.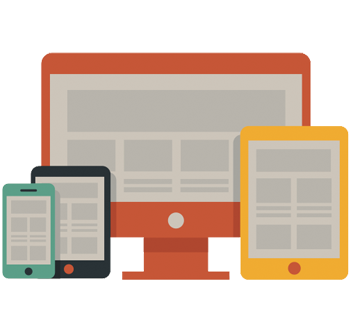 Responsive Design
Responsive Web design is the approach that suggests that design and development should respond to the user's behavior and environment based on screen size, platform and orientation. The practice consists of a mix of flexible grids and layouts, images and an intelligent use of CSS media queries. As the user switches from their laptop to iPad, the website should automatically switch to accommodate for resolution, image size and scripting abilities.
In other words, the website should have the technology to automatically respond to the user's preferences. This would eliminate the need for a different design and development phase for each new gadget on the market.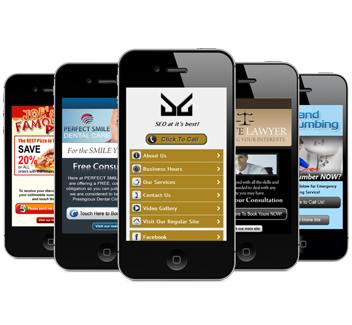 Mobile
With more than 90% consumers using smart phones or tablets for surfing and accessing the internet, business houses understand the demand of having a mobile optimized website. A mobile optimized site helps the customers to get the required information while on the move.
Our team can help business houses by developing mobile optimized websites which is SEO friendly and also functional. This will help a website to get more traffic and help in increasing the visibility. We have experience in developing customer-centric mobile application for various platforms such as iPhone, Android, Blackberry and Windows. This makes for a better user experience and increases mobile conversion rates. Our mobile designs are easy to maneuver through, and plug users into the information they need to make an informed purchasing decision.
App Design
In this competitive world, having a mere web presence is not enough. Nowadays it's important to develop a mobile application through which a business house can promote their site effectively for a high return on investment (ROI) and interact with the audiences very easily.
Mobile application solutions can help practically different type of business houses in achieving success. We are a premier Mobile application development company, who can create high-quality customized, responsive and user-friendly Mobile applications that can easily meet all the web requirements of the business house.
How we can help you?
We understand your website is central to your brand identity, reputation and how customers perceive you. We take the time to understand your business and create a strategy to fulfill your commercial objectives. It's this partnership model that not only results in the growth of your business online, but is the key reason why so many of our clients have kept coming back to us over the past 5 years. From SMEs to the most recognizable global corporations, we've played a crucial role in the growth of our clients' online presence.
How we do it

Strategy
Our team begins by getting to know your business and your immediate competition before identifying new opportunities that will benefit your business the most.

Creative
Our creative process starts with designing your new website's wire-frame and concept design before we organize a fresh, relevant content structure.

Develop
The actual development phase of your website's creation involves programming, testing and content management to ensure every feature works properly.
Deploy
In the final stage, we optimize your website for search engine rankings, launch your improved website and finish with promotional efforts to push your new website to as many new customers as possible.
Perfect solution for your business